INTRODUCTION
There are a number of ways burns and scalds can be sustained, with some burns being severe and life-threatening.
Burns can be caused by: Thermal (Dry), Thermal (Wet), Electrical, Chemical, Radiation or Friction.

1. STOP THE BURNING PROCESS AS QUICKLY AS POSSIBLE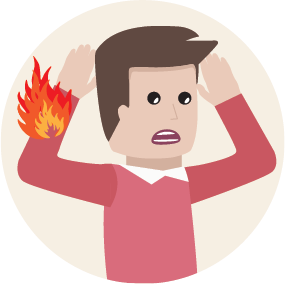 STOP:
Stop moving immediately. Running will fan flames and make the fire worse.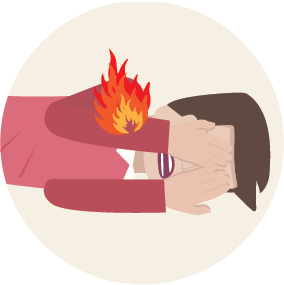 DROP:
Fall to the ground, covering your face with your hands, and keep your face as far from the flames as possible.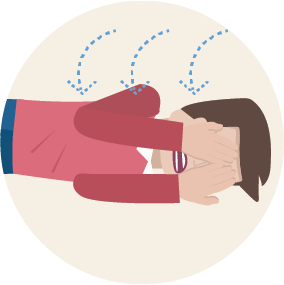 ROLL:
Roll back and forth, again and again, until the flames are extinguished.
2. CHECK THE SEVERITY OF THE BURN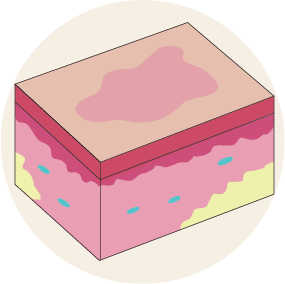 First-degree (superficial) burns:
First-degree burns affect only the outer layer of skin. The burn site is red and dry, but with no blisters present. There will usually be an increase or decrease in the skin colour.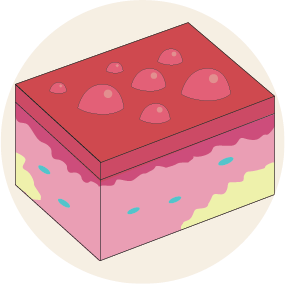 Second-degree (partial thickness) burns:
Second-degree burns involve the epidermis and part of the dermis layer of skin. The burn site will be red and may have blisters and swelling.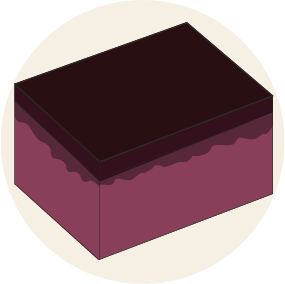 Third-degree (full thickness) burns:
A third-degree burn damages affects the outer layer of skin (epidermis) and the inner layer of skin (dermis). The burn site may appear white or charred, with watery fluid possibly leaking from the site. Blisters may form around the burn site, but not on it.
Call an ambulance for any partial or full thickness burns, chemical burns, suspected internal electrical burns or any deep burns larger than 5% of the body area.
3. REMOVE CLOTHING AND JEWELLERY FROM THE AREA
Quickly remove any clothing or jewellery near the burnt area of skin. However, do NOT try to remove anything that's stuck to the burnt skin as this could cause more damage. It is important to remove clothing and jewellery where possible, as they can trap heat onto the skin and can restrict blood flow to the area if it starts to swell.
4. COOL THE BURN WITH COOL OR LUKEWARM WATER
Cool the burnt area with clean water from a clean container or a tap continuously for 20 minutes or more. During this time, only apply the water to the burned area. Keep the patient warm with a blanket to keep the rest of the casualty warm while the burn is being cooled. Keeping warm will prevent hypothermia, where a person's body temperature drops below 35°C (95F). This is a risk if you are cooling a large burnt area, particularly in young children and elderly people.
5. DRESS THE BURN
Once that you have ensured that the burnt area has cooled efficiently, loosely apply a hydrogel burn dressing if available. If not, you can apply cling film to the area, as this will help prevent infection. Do NOT use ice, creams oil or other substances. They will not help the wound to heal and they may cause infection or more damage.
6. WHEN TO GO TO A&E:
Any large or deep burns – if the burns are larger than the casualty's hand.Any burns that affect the casualty's airway.Burns of any size that cause white or charred skin (third-degree burns).Any burns that cause blisters (second and third-degree burns).All chemical burns.All electrical burns as the casualty could be suffering from internal burning.Any incidents involving children, the elderly or anyone with existing medical conditions.
If someone has breathed in smoke or fumes, they should also seek medical attention. Some symptoms may be delayed and can include coughing, a sore throat, difficulty breathing or facial burns.
7. CHEMICAL BURNS
A. Before approaching a casualty that has chemical burns, you must first protect yourself from harm by wearing the appropriate Respiratory and Personal Protective Equipment (RPE and PPE).
B. Call 999 if the burn in severe. The decision to call the emergency services needs to be based on the severity of the situation.
C. Remove any contaminated clothing from the casualty, using scissors if necessary. Do not further contaminate any part of the casualty's body while you are removing their clothing.
D. Shower the contaminated area with clean water until the ambulance arrives. Ensure that the water doesn't spread the contamination.
E. Identify the chemical that has caused the burn, as this could help healthcare professionals treat the burn.
F. Go to A&E if an ambulance was not called.
First Aid for Burns Quiz
A short quiz to test your knowledge of First Aid for Burns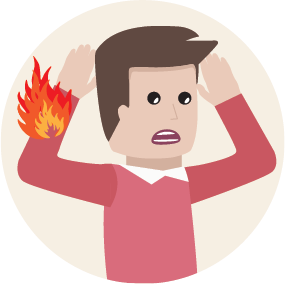 All information is for guidance only and correct at time of publication.