Anaphylactic Shock and Food Allergies
Additional material to support your information poster, with a quiz to test your knowledge.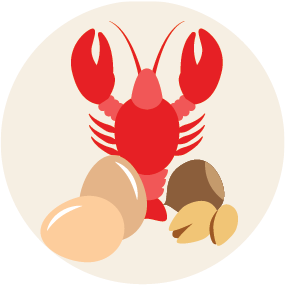 COMMON FOOD ALLERGIES

Food allergies happen when the immune system – the body's defence against infection – mistakenly treats proteins found in food as a threat.
As a result, a number of chemicals are released. It's these chemicals that cause the symptoms of an allergic reaction. Although allergic reactions are often mild, they can be very serious.
Almost any food can cause an allergic reaction, but there are certain foods that are responsible for most food allergies.
Foods that most commonly cause an allergic reaction are:
eggs
milk
soya
wheat
peanuts
tree nuts – such as walnuts, brazil nuts, almonds and pistachios
fish
shellfish – such as crab, lobster and prawns
However, any type of food can potentially cause an allergy. Some people have allergic reactions to:
celery or celeriac – this can sometimes cause anaphylactic shock
gluten – a type of protein found in cereals
mustard
sesame seeds
fruit and vegetables – these usually only cause symptoms affecting the mouth, lips and throat (oral allergy syndrome)
pine nuts (a type of seed)
meat – some people are allergic to just one type of meat, while others are allergic to a range of meats; a common symptom is skin irritation
FOOD ALLERGIES ARE DIVIDED INTO 3 TYPES, DEPENDING ON SYMPTOMS AND WHEN THEY OCCUR: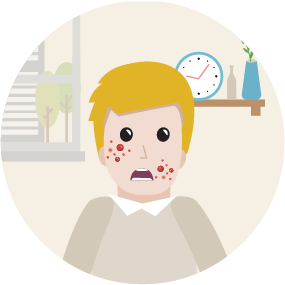 IgE-mediated food allergy
The most common type, triggered by the immune system producing an antibody called immunoglobulin E (IgE).

Symptoms occur a few seconds or minutes after eating.

There's a greater risk of anaphylaxis with this type of allergy.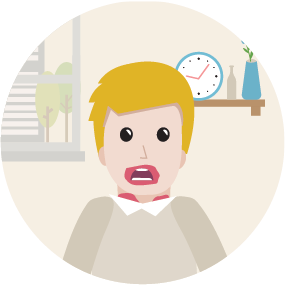 Non-IgE-mediated food allergy
These allergic reactions aren't caused by immunoglobulin E, but by other cells in the immune system.

This type of allergy is often difficult to diagnose as symptoms take much longer to develop (up to several hours).
Mixed IgE and non-IgE-mediated food allergies
Some people may experience symptoms from both types.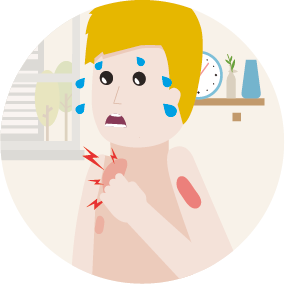 WHAT TO DO IF SOMEONE IS HAVING A MILD ALLERGIC REACTION:
Ask the casualty if they have any known allergies and encourage them to take any medicine they may have.
Assess the severity of their symptoms and call the Emergency Services if required.
REMEMBER Symptoms may start out as mild allergy symptoms, but symptoms can worsen rapidly. Always call the Emergency Services if you suspect a severe allergic reaction may be starting.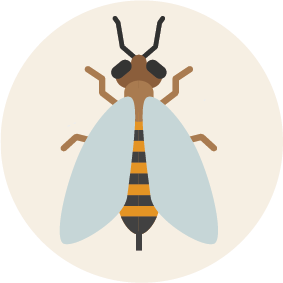 ANAPHYLACTIC SHOCK (ANAPHYLAXIS)
Anaphylaxis is a severe, potentially life-threatening allergic reaction. It can occur within seconds or minutes of exposure to something you're allergic to, such as peanuts or bee stings.
Anaphylaxis causes your immune system to release a flood of chemicals that can cause you to go into shock — your blood pressure drops suddenly and your airways narrow, blocking breathing.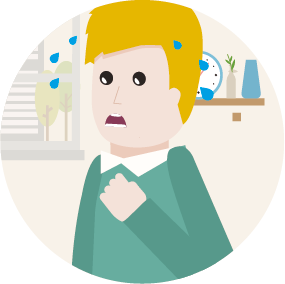 ANAPHYLACTIC SHOCK SYMPTOMS
The symptoms include:
feeling lightheaded or faint
breathing difficulties – such as fast, shallow breathing
wheezing
a fast heartbeat
clammy skin
confusion and anxiety
collapsing or losing consciousness
There may also be other allergy symptoms, including an itchy, raised rash (hives); feeling or being sick; swelling or stomach pain.
HOW TO TREAT ANAPHYLACTIC SHOCK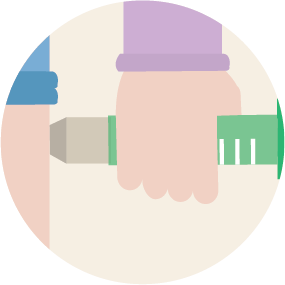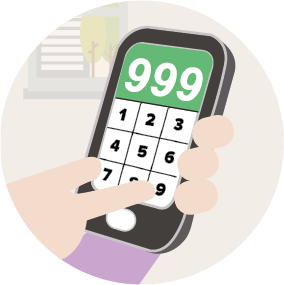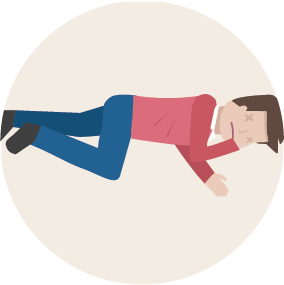 Use an adrenaline auto-injector if the person has one – but make sure you know how to use it correctly first.
Call 999 for an ambulance immediately (even if they start to feel better) – tell the operator you think the person has anaphylaxis.
Remove any trigger if possible – for example, carefully remove any bee stinger stuck in the skin.
Lie the person down flat – unless they're unconscious, pregnant, or having breathing difficulties.
Give another injection after 5 to 15 minutes – if the symptoms do not improve and a second auto-injector is available.

IF THE CASUALTY BECOMES UNRESPONSIVE AND STOPS BREATHING AT ANY POINT, IMMEDIATELY ADMINISTER CPR:
GIVE 30 COMPRESSIONS
Kneel by the side of the victim, and place the heel of one hand in the centre of the victim's chest; (this is the lower half of the victim's breastbone (sternum). Place the heel of your other hand on top of the first hand, then interlock the fingers of your hands and ensure that pressure is not applied over the victim's ribs. Keep your arms straight. Do not apply any pressure over the upper abdomen or the bottom end of the bony sternum (breastbone). Position your shoulders vertically above the victim's chest and press down on the sternum to a depth of 5–6 cm (approximately a third of the depth). After each compression, release all the pressure on the chest without losing contact between your hands and the sternum. Repeat 30 times at a rate of 100–120 per minute.
GIVE 2 RESCUE BREATHS
After 30 compressions, open the airway again by using the head tilt and chin lift and give 2 rescue breaths. To give rescue breaths, pinch the soft part of the nose closed using the index finger and thumb of your hand (of the hand on the forehead). Allow the mouth to open, but maintain the chin lift. Take a normal breath and place your lips around their mouth, making sure that you have a good seal. Blow steadily into the mouth while watching for the chest to rise, taking about 1 second as in normal breathing; this is an effective rescue breath.
Maintaining head tilt and chin lift, take your mouth away from the victim and watch for the chest to fall as air comes out, then take another normal breath and blow into the victim's mouth once more to achieve a total of two effective rescue breaths. Do not interrupt compressions by more than 10 seconds to deliver two breaths. Then return your hands without delay to the correct position on the sternum and give a further 30 chest compressions.
GIVE 30 MORE COMPRESSIONS
Continue with chest compressions and rescue breaths at a ratio of 30:2. If you are untrained or unable to do rescue breaths, give chest-compression-only CPR (i.e. continuous compressions at a rate of at least 100–120 per minute).
CONTINUE UNTIL THE AMBULANCE ARRIVES
Anaphylactic Shock and Food Allergies Quiz
A short quiz about recognising and treating Anaphylactic Shock

All information is for guidance only and correct at time of publication.