Additional material to support your information poster, with a quiz to test your knowledge.
The term 'manual handling' relates to the moving of items either by lifting, lowering, carrying, pushing, or pulling. The weight of the item is one important factor, there are many others that can create a risk of injury, for example, the number of times you have to pick up or carry an item, the distance you are carrying it, where you are picking it up from or putting it down (e.g. picking it up from the floor, putting it on a shelf above shoulder level), and any twisting, bending, stretching, or other awkward posture you may adopt while doing a task. Incorrect Manual Handling Techniques can lead to manual handling injuries, which are part of a wider group of musculoskeletal disorders (MSDs). The term 'musculoskeletal disorders' covers any injury, damage, or disorder of the joints or other tissues in the upper/lower limbs or the back.
Safe Manual Handling Techniques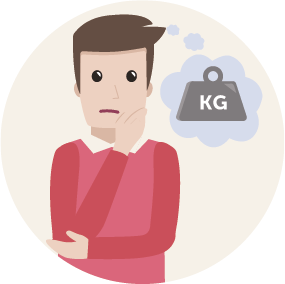 A. CONSIDER THE TASK AND THE LOAD BEFORE YOU BEGIN THE LIFT
Plan the lift. Consider the task:
Can a lifting aid be used?
Can someone help you lift it?
Can you reduce the amount of twisting or stooping?
Can you push, rather than pull?
Consider the load:
Will help be needed with the load?
Can the load be made lighter?
Is the load an awkward shape?
Can the load be made easier to grasp?
Consider the environment:
Have you fully planned the route you are taking?
Are there any doors that need to be opened for you?
Are there any obstructions or slippery floors?
Have you planned for rest stops if needed?
Are there any variations in the floor level?
Are the lighting conditions acceptable?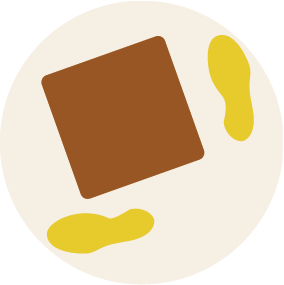 2. ADOPT A STABLE POSITION
Ensure that you are wearing suitable footwear and clothing. If the load is on the ground, stand alongside it with your feet apart and one leg placed slightly forward to maintain balance. You should be prepared to move your feet during the lift to maintain stability.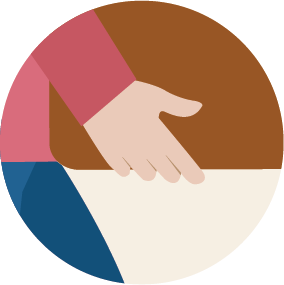 3. GET A GRIP

Get a good grip on the object. Use handles if the article has them. Where possible, the load should be hugged as close to the body as possible. This may be better than gripping it tightly with your hands only. Keep in mind that the load can slip if you are not holding it properly.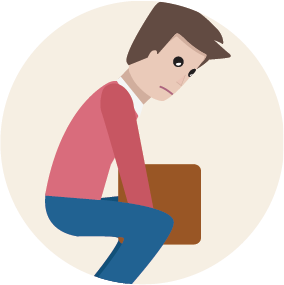 4. GOOD POSTURE

Bend your knees, keeping your shoulders straight, with your spine and knees in normal alignment. At the start of the lift, slight bending of the back, hips, and knees is preferable to fully flexing the back (stooping), or fully flexing the hips and knees (squatting).
5. LIFT THE LOAD – AVOID TWISTING OR LEANING SIDEWAYS
When you are lifting the load, avoid twisting and leaning, especially if your back is bent. Shoulders should be kept level and facing in the same direction as the hips. Turning by moving your feet is better than twisting and lifting at the same time (this can happen if the legs begin to straighten before starting to raise the load). If a close approach to the load is not possible, try to slide it towards your body before attempting to lift it.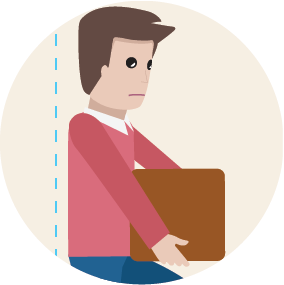 6. KEEP THE LOAD AS CLOSE AS POSSIBLE TO THE WAIST
Keep the load close to the body for as long as possible while carrying. The heaviest side of the load should be held closest to the body.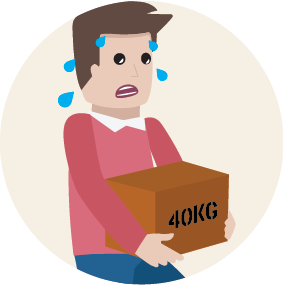 NEVER LIFT MORE THAN YOU CAN SAFELY MANAGE!
The law does not identify a maximum weight limit but does provide guidelines; these are 25kg for men and 16kg for women when the load is at waist height. It places duties on employers to manage or control risk; measures to take to meet this duty will vary depending on the circumstances of the task.
Factors to consider will include the individual handling the operation, (e.g. strength, fitness, underlying medical conditions etc), the weight to be lifted and distance to be carried, the nature of the load, the postures to be adopted, and the availability of equipment to facilitate the lift.
Employee's Responsibilities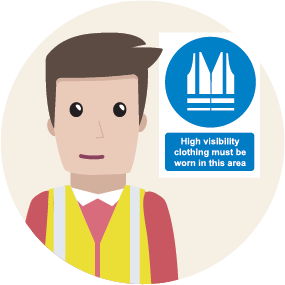 Employees should:
Follow systems of work in place for their safety.
Use equipment provided for their safety properly.
Co-operate with their employer on health and safety matters.
Inform their employer if they identify hazardous handling activities.
Take care to make sure their activities do not put others at risk.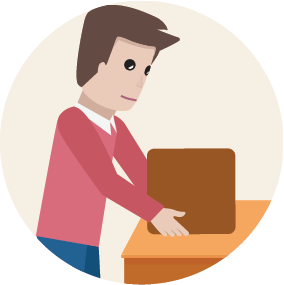 Employees need to be trained in the risks of Manual Handling, and how to minimise them. Training should cover:
Manual handling risk factors and how injuries can occur.
How to conduct safe manual handling, including good handling techniques.
Appropriate systems of work for the individual's tasks and environment.
Use of mechanical aids, if applicable.
Practical work to allow the trainer to identify and correct anything the trainee is not doing safely.
Employer's Responsibilities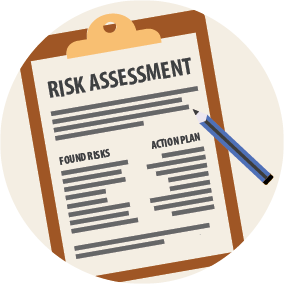 The Regulations require employers to:
REMOVE THE NEED FOR MANUAL HANDLING, SO FAR AS IS REASONABLY PRACTICABLE
Consider the layout of your workplace: do large workpieces really need to be moved, or can the activity (e.g., wrapping or machining), be done safely where the item already is?
Additionally, consider having raw materials delivered directly to their point of use.
Some aspects of Manual Handling could be avoided by utilising mechanisation methods and handling aids, such as a pallet truck, conveyor, or a lift truck.
ASSESS THE RISKS OF INJURY FROM ANY MANUAL HANDLING THAT CAN'T BE AVOIDED
As part of managing the Health and Safety of your business, the law requires you to control the risks in your workplace by conducting a risk assessment. You may already be taking steps to protect your employees, but your risk assessment will help you decide whether you should be doing more. Think about how accidents could happen and concentrate on the risks – those that are most likely and which will cause the most harm. Think about your workplace activities that could injure your employees. You could also ask your employees what they think the hazards are, as they may notice things that are not obvious to you and may have some good ideas on how to control those risks. Also, consider that some workers may have particular requirements, for example, new workers, people with disabilities, or temporary workers may be at particular risk. Having identified the hazards, you then have to decide how likely it is that harm will occur. Risk is a part of everyday life and you are not expected to eliminate ALL risks. What you must do is make sure you know about the main risks and the things you need to do to manage them responsibly. Generally, you need to do everything reasonably practicable to protect people from harm.
RECORD YOUR FINDINGS AND IMPLEMENT CONTROL MEASURES TO REDUCE THE RISK OF INJURY
Make a record of your findings – the hazards, how people might be harmed by them, and what you have in place to control the risks. Any record produced should be simple and focused on controls. If you have fewer than five employees, you do not have to write anything down, but it is useful to do this so you can review it at a later date, for example, if something changes. If you have five or more employees, you are required by law to write it down. Few workplaces stay the same, so it makes sense to review what you are doing regularly.
PROBLEMS TO LOOK FOR WHEN ASSESSING RISK
POTENTIAL WAYS TO REDUCE INJURY
Assess the tasks, consider if they involve:
Holding the load away from the body?
Twisting, stooping, or reaching upwards?
Long carrying distances?
Strenuous pushing or pulling?
Repetitive handling?
Insufficient rest or recovery time?
Can you make the task easier by:
Using a lifting aid?
Improving workplace layout to improve efficiency?
Reducing the amount of twisting and stooping?
Avoiding lifting from floor level or above shoulder height?
Reducing carrying distances?
Pushing rather than pulling?
Assess the individual loads, are they:
Heavy or bulky?
Difficult to grasp?
Unstable?
Harmful, e.g. sharp or hot?
Awkwardly stacked?
Too large for the handler to see over?
Can you make the load:
Lighter or less bulky?
Easier to grasp?
More stable?
Evenly stacked?
If the load originated elsewhere, have you asked the supplier to help, e.g. by providing handles or smaller packages?
Assess the working environment of employees. Are there:
Restrictions on posture?
Bumpy, obstructed, or slippery floors?
Variations in floor levels?
Hot/cold/humid conditions?
Gusts of wind or other strong air movements?
Poor lighting conditions?
Restrictions on movement caused by clothes or Personal Protective Equipment?
Can you improve the environment by:
Removing obstructions to free movement?
Providing better flooring?
Avoiding steps and steep ramps?
Preventing extremes of hot and cold?
Improving lighting?
Providing protective clothing or PPE that is less restrictive?
Ensuring your employees' clothing and footwear is suitable for their work?
Assess employee strengths, weaknesses, and abilities. Does the task:
Require unusual capability, e.g. above average strength or agility?
Endanger those with a health problem or learning/physical disability?
Pose a danger to pregnant women?
Call for special information or training?
Can you help by:
Paying particular attention to those who are physically weaker?
Ensuring pregnant workers aren't undertaking unsuitable tasks?
Giving your employees more information on the tasks they are likely to face?
Providing further training?
Assess work organisation factors and ask:
Is the work repetitive or boring?
Is any work machine or system-paced?
Do workers feel the demands of the work are excessive?
Have workers little control of the work and working methods?
Is there poor communication between managers and employees?
Can you:
Change tasks to reduce any monotony?
Make workloads and deadlines more achievable?
Encourage good communication and teamwork?
Involve workers in decisions?
Provide better training and information?
Safe Manual Handling Quiz
A short quiz to test your knowledge of Manual Handling.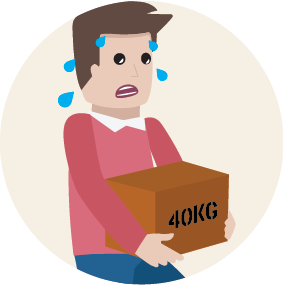 All information is for guidance only and correct at time of publication.