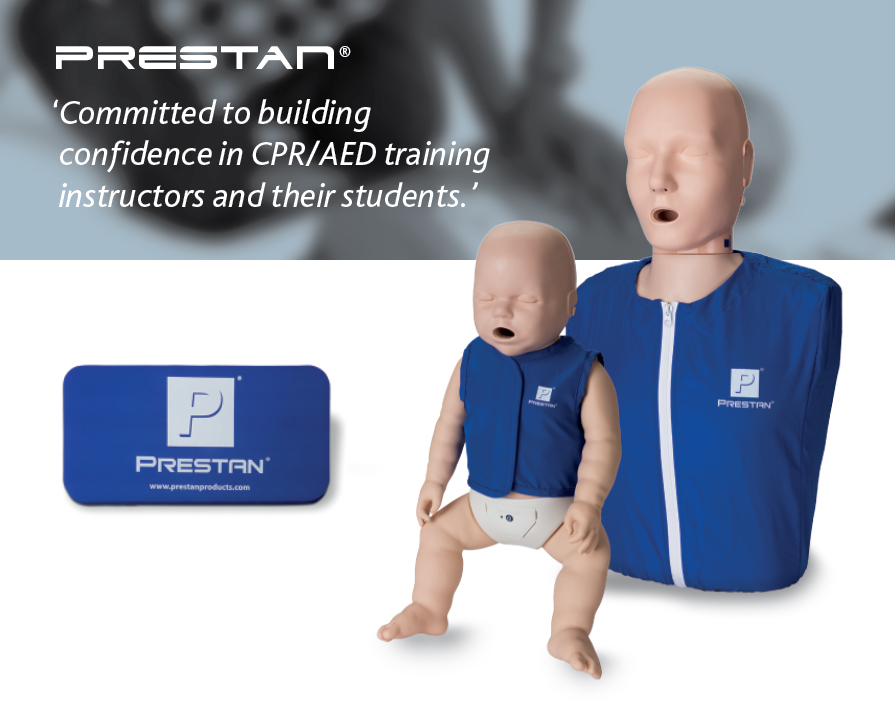 Prestan Manikin Clothing Range.
The new manikin clothing range from Prestan helps to create a more realistic real-life environment for CPR training.  Designed for easy removal, the collection includes a front-zipped shirt with a non-skid back for adult manikins, and a 'hook and loop' shirt for infant manikins, both of which are crucial additions for simulating the removal of clothing during CPR training. The adult and infant shirts are sold in packs of four and are ideal for preparing CPR students to take their new skills beyond the classroom.
REF 7477: Prestan CPR Training Shirt Adult/Child   Pack of 4
REF 7478: Prestan CPR Training Shirt Infant   Pack of 4
---
Prestan Kneeling Pads. 
The new Prestan kneeling pads provide added knee comfort when practicing chest compressions on the floor. They are particularly useful when kneeling for long periods of time during classroom training.  Sold in packs of four, Prestan kneeling pads are comfortable, convenient,  and small enough to transport with ease (pad size 1cmD x 39cmL x 20cmW).  They feature a ribbed base to help prevent slipping, and make a practical addition to any training session.
REF 7476: Prestan CPR Kneeling Pads   Pack of 4