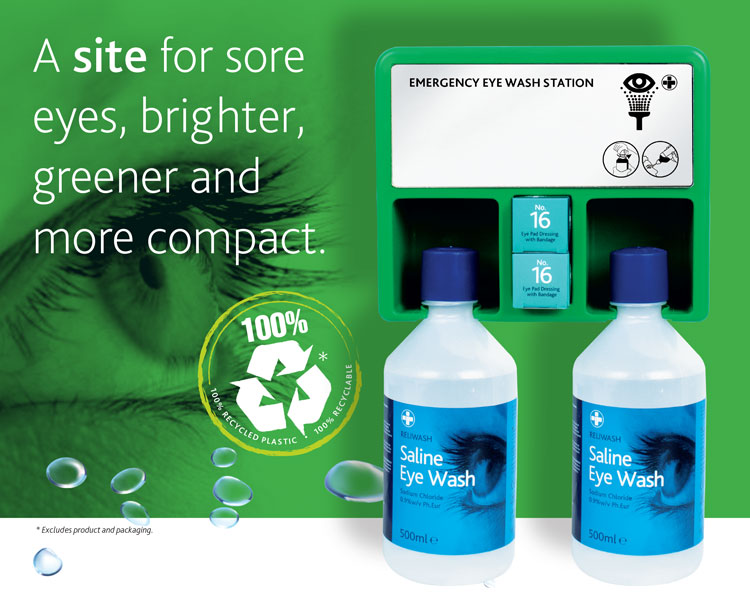 Better for the workplace, better for the planet.
Our new selection of greener choice products showcases how we, as a company, are leading the first aid industry towards a more sustainable future.
Together, we can begin to make a difference to our climate and environment by sourcing and stocking first aid products made from high percentages of recycled and recyclable materials.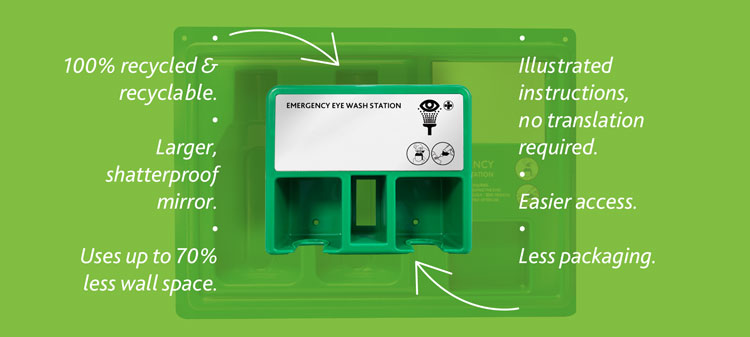 EYE WASH STATION
Now made with 100% recycled and recyclable plastic this updated station is manufactured in high visibility green from recycled plastic materials incorporating two 500ml bottles of sterile solution, two eye pads, and an extra-large shatterproof mirror. With isolated workers in mind, easy to follow instructions on the fascia make self-administration by an injured person practical and straightforward.
The innovative wall mounting layout is almost half the size of traditional eye wash stations, and now makes it possible to deliver a complete response for emergency eye injuries in virtually any location.

100% recycled and recyclable.
Easier access.
Larger, shatterproof mirror.
50% smaller – less plastic.†
Illustrated instructions,
so no translation required.
Mirror is 88% bigger.†
Uses 47% less wall space.†